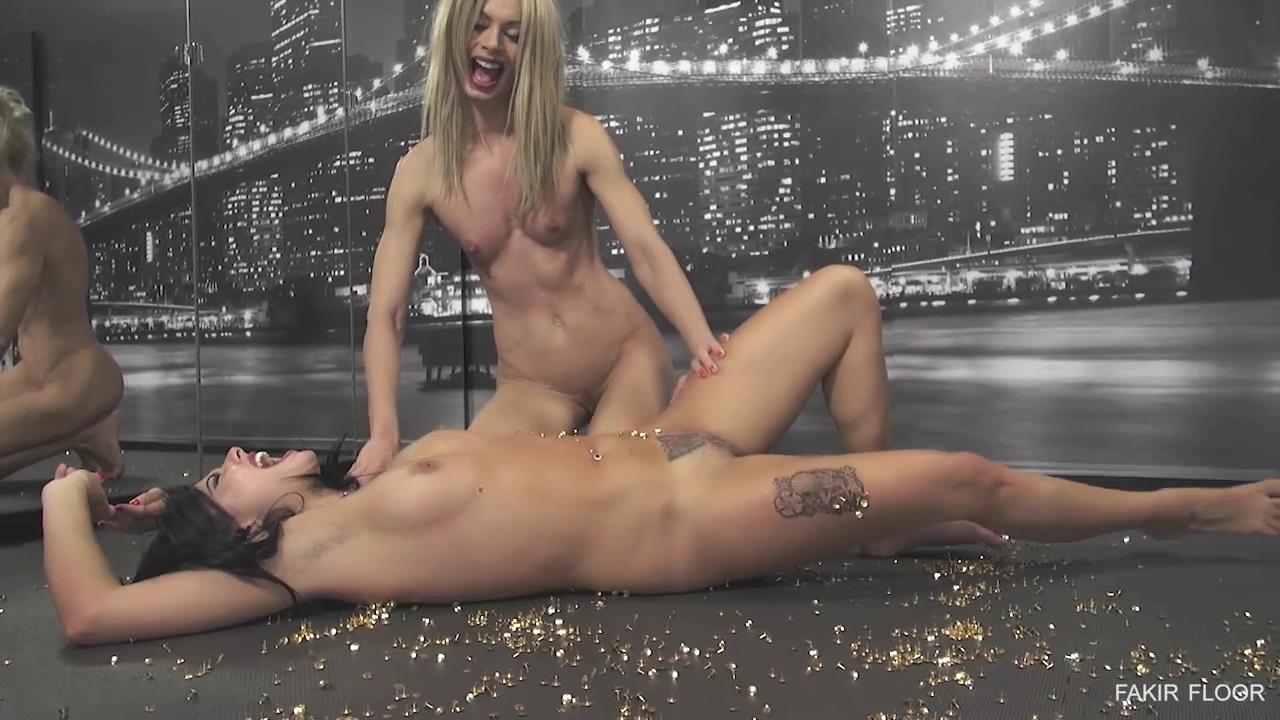 The girls stuff each other's lingerie with thumbtacks then engage in a bit of wrestling, fakir style.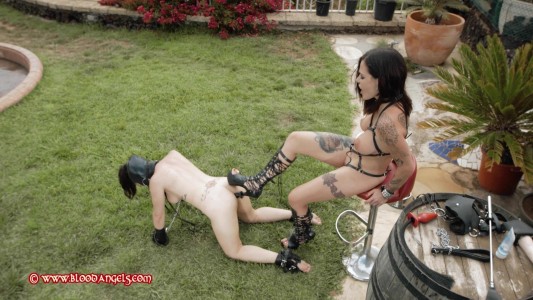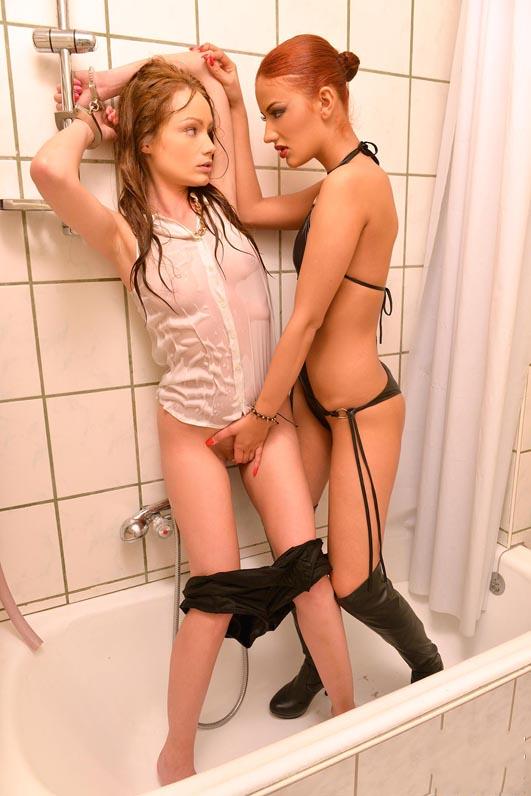 Beautiful innocent Sophie Lynx comes home when suddenly the cunning red-haired dominatrix Aylin Diamond takes advantage of her. The domina starts stripping that drenched captive, giving her a firm spanking that really reddens Sophie's young tight curvy nice ass.
(more…)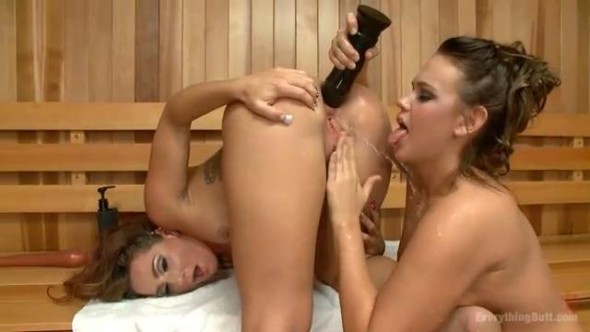 Roxy and her girlfriend Savannah Fox get funky in sauna, pull out their massive anal toys. After intensive licking and sucking one of them is bent down and taking the anal toy as deep as she can.
(more…)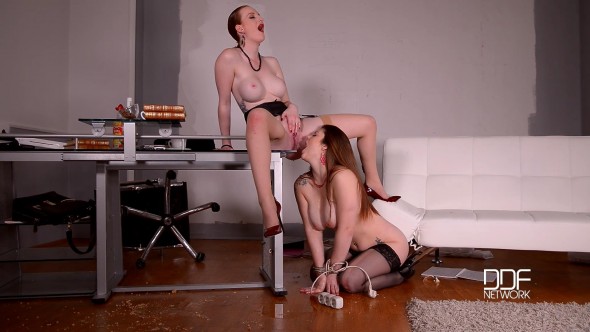 The brunette babe from Great Britain Lucia Love doesn't really know how to behave and needs proper special treatment by her dominant boss Zara DuRose. When the busty redhead finds her smoking and drinking during office hours, she pulls her hair and shows her the mess on the floor. After slapping her beautiful face and spanking her tight butt, she crams her impertinent mouth with a bottleneck and removes her bra. Zara ties her wrists with a power cable and starts licking her face before cramming that shaved pussy with the bottle! Zara puts on her strap-on dildo and humiliates her co-worked on the office desk by fucking her anus from behind! Finally, she makes her lick her red-haired twat and pees into her mouth. The end with Lucia licking that golden shower off the hardwood floor!
(more…)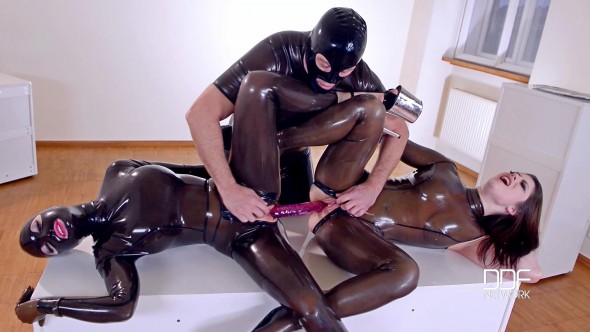 The gallery of female furniture, all dressed in latex.
Latex Lucy as a standing tray holding a whip. Lucia Love is kneeling as a silent human sculpture.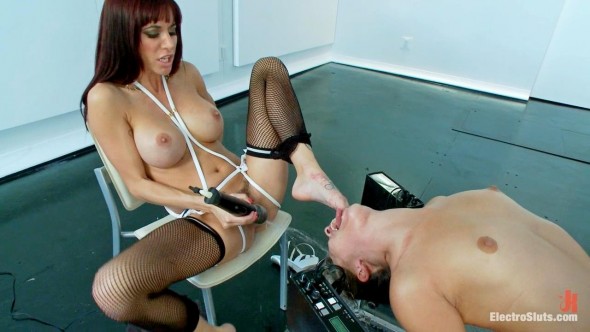 Gia humiliates Kristina by masturbating and squirting all over her face and like a good little electro BDSM slut, she takes it! But Gia isn't done taking delight by way of Kristina's pain just yet. Gia straps a dildo gag over Kristina's mouth, and uses it for her pleasure, giving Kristina a closer than-front row seat to the orgasm she'll never have!
(more…)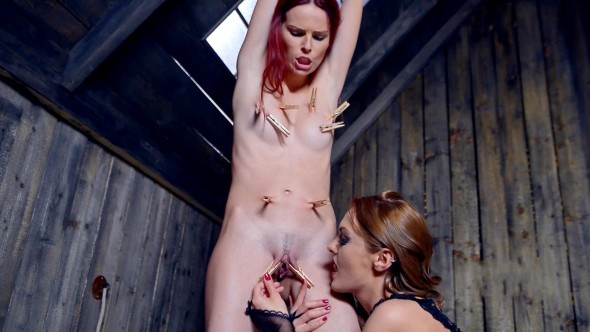 All this happening in hidden wooden shed and there's definitely no escape possible. Dominica Phoenix, green-eyed mistress, bounds her little slut's wrists, a the skinny hot brunette, named Susana Melo.
Mistress slaps her twat and small tits, and starts attaching clothespins to her vag, skin, tits and nipples while slapping that pie over and over again. She starts stretching that pussy, gapes her rosebud and widens her hole with her fingers.
Roxanne Rae gets intense multiple orgasms takes from an aluminum electrified dildo and the pleasure-pain from wired nipple clamps, and the electro lust egg making her cunt throb.